Widmer Time Recorder Year Wheel Update 2019
Widmer A208L 4 digit ear wheel – 2018 thru 2029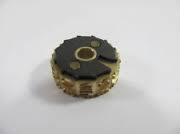 Check Your Machine:
Think about the Year Wheel replacement and machine maintenance for Widmer Time Stamps.
Start thinking 2019!
See if your year wheel goes up to 2019.
If it ends at 2018, give New Phoenux a call and order a replacement ear wheel that goes through 2029.
Description:
New and Replacement Year Wheel for Widmer T-3, T-LED-3, T-RSU-3, D-3, DN-3, ND-3, D-RSU-3, D-R3, 776D and 776N ALL Widmer Time.and Date Stamp Machines with Year Wheels – Replacement Widmer Year Wheel, Spring Set Change – AT FACTORY
NOTE: YOU DO NOT HAVE TO PURCHASE A NEW TIME AND DATE STAMP IF YOUR WHEEL YEAR HAS EXPIRED. YOU CAN SIMPLY REPLACE THE YEAR WHEEL.
Year Wheel for Widmer Time.Date Stamp Machines – Replacement Year Wheel – PRICE $ 119.00
The Year Wheels on ALL Widmer Stamps, including Date and Time Stamps, Numbering Stamps. etc. can be replaced. They are manufactured to print in 10 year increments.
This item is the wheel only.
To make sure the correct wheel is sent to you, we need the serial number and model name of the machine the wheel is being placed on.
If yhou do not want to send your machine to the factory, you can order a Year Wheel and one will be sent to you.
You will have to install it.
It is relatively easy to do.