Description
Ribao CS-80N Automated Hopper High Speed Coin Counter Sorter
Ribao CS-80N Automated Hopper High Speed Coin Counter Sorter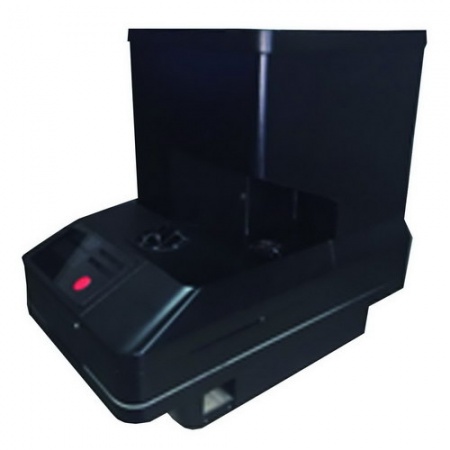 Features & Operations:
The Ribao CS-80N is an electronic currency counting and sorting machines comes with automated hopper, which allows to count up to 4000 coins at one time.
It has a keyboard enabling you to program the machine to do batching and accumulating counting.
The coins are selected according to their diameter and thickness, and the settings can be changed using two buttons.
Coins with smaller diameters can be found during the sort by elimination, by using these machines.
The machine comes with tube sets for quarters, nickels, dimes, and pennies, the coins can drop inside the appropriate crimped coin wrap while it is counting.
CS-80N can be used for tokens and foreign coins by selecting your own thickness and diameter according to your token and coins.
 Specifications:
Counting Speed: 3,000 coins/min. (max)
Hopper Capacity: 4,000 coins(max)
Countable coin size: Thickness: 1.0-3.5mm / Diameter: 14-34mm
Max. Counting Display: 0-999999
Counting Mode: Continuous Counting Mode, Batch (0-9999) Counting Mode, Accumulation Counting Mode
Consumption Power: 55W (during operation)
Power Requirements: AC 110V, 60HZ
Dimensions: 258 (W) x 418 (L) x 380 (H) mm
Net Weight: 8.5kgs
Transportation Packing: 2 units/carton
Carton Dimensions: 350 (L) x 490 (W) x 440 (H) mm
Gross Weight/carton: 15 kgs(1 units)